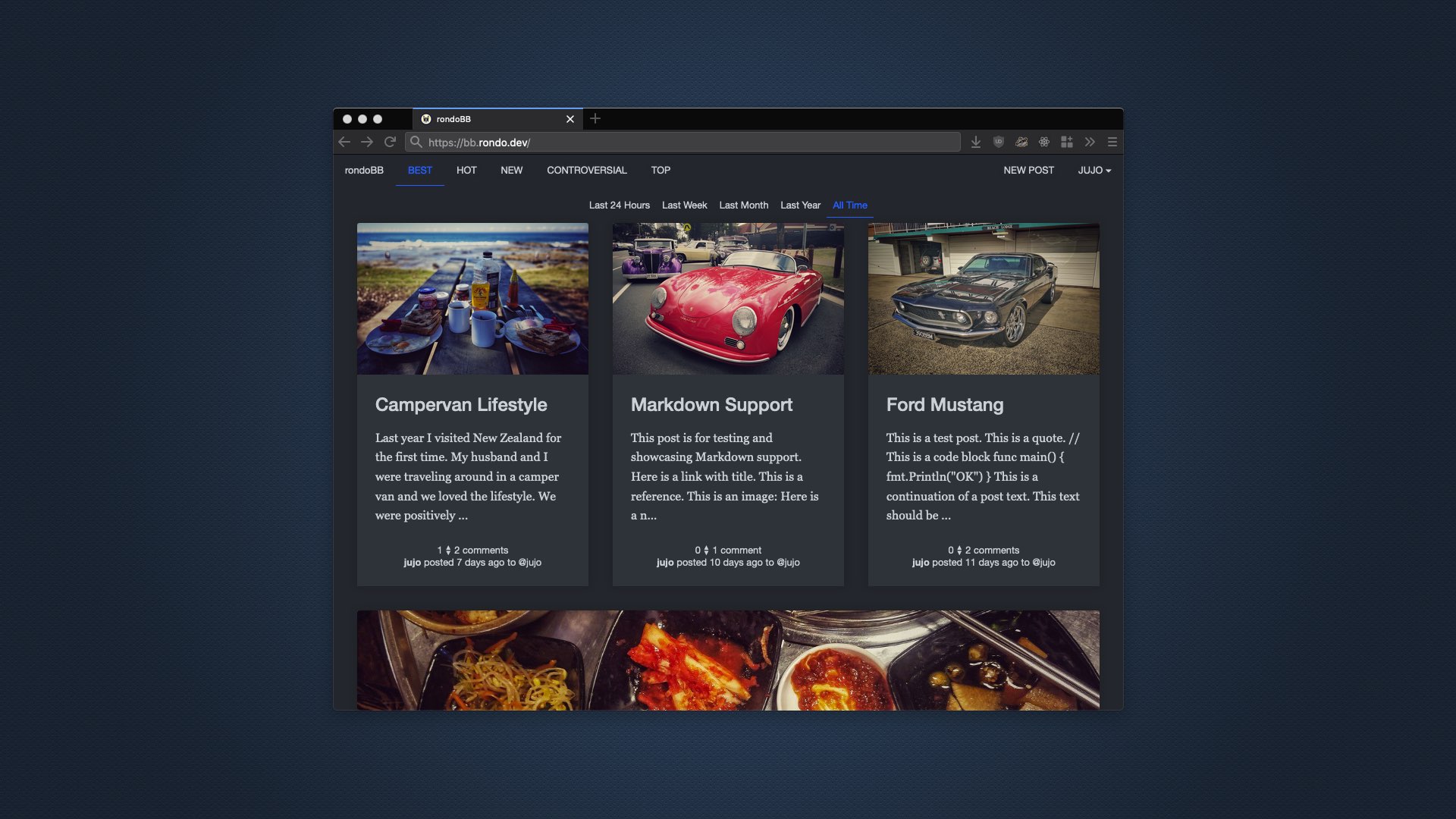 Rondomoon unveils new privacy-minded publishing platform rondoBB
February 12,2020 — Rondomoon - a full service software development and communications consulting firm - today announced the release of rondoBB, a fast and free publishing platform designed to foster community discussion and content sharing with privacy at its core.
"We created rondoBB with the intention to provide netizens with a lightweight publishing platform including discussion capabilities out of the box," said rondomoon co-founder and software architect Jerko Steiner. "In an age where the Internet has become laden with user tracking and intrusive popup dialogs and ads, users can feel unburdened while participating in everyday community sharing and discussion on rondoBB."
With rondoBB, users can publish stories from anywhere on the Internet and comment on other each other's posts. Collaboration is made easy by creating shared-interest groups in which authorized users can write posts and moderate comments.
In a familiar fashion, comments and stories can be up-voted or down-voted providing a democratic sharing process. Content discovery is intuitive on the aggregated front page, where users can sort based on categories such as recency or popularity.
"As as software developer, I've become frustrated by the rampant privacy abuse and data tracking we see throughout the web. We want our users to have a space safe to communicate and share content without feeling like a data point, which is why we don't ask for an email address to make an account," said Steiner. "Rondomoon takes privacy very seriously and we pledge to never track our users without their permission in a clear and simple-to-understand fashion. You shouldn't need a law degree to understand what corporations are doing with your data."
The only cookies used on rondoBB are:
CSRF cookies to prevent unauthorized form submissions from other sites
Session cookies to make the login functionality work
Rondomoon intends to add optional notifications, anonymous metrics, support for custom domains, as well as embedded comments for third party sites.
RondoBB is mobile friendly for reading and editing, supports markdown syntax and has a dark mode.
Written in Go, the pages are rendered server-side and are completely functional with JavaScript disabled.
To experience the full capabilities of rondoBB, visit bb.rondo.dev.
---
Rondomoon is a full-service software development and communications consulting firm founded in 2019. For more details, visit rondomoon.com.